Seamen missing after Navy ship sunk off Prachuap Khiri Khan coast
BANG SAPHAN, December 19, 2022: More than 30 seamen were missing at sea after the 960-tonne Ratanakosin-class corvette they were on sunk in rough waters last night off the coast of Prachuap Khiri Khan.
The 76.8 meter long HTMS Sukhothai was patrolling near Bang Saphan district on Sunday evening, about 20 nautical miles off the Thai coast, heading south towards Chumphon province.
Becoming overwhelmed by 3-4 meter high waves and strong wind gusts, the vessel changed course to seek refuge at the Prachuap Khiri Khan port at Bang Saphan district.
However, by 6pm one of the ship's two engines was reported to be inoperable as the ship began to take on seawater. 
A resulting electrical short-circuit blackout left pumps inoperable and the ship quickly flooded and floundered.
The ship reportedly sank by 11:30pm.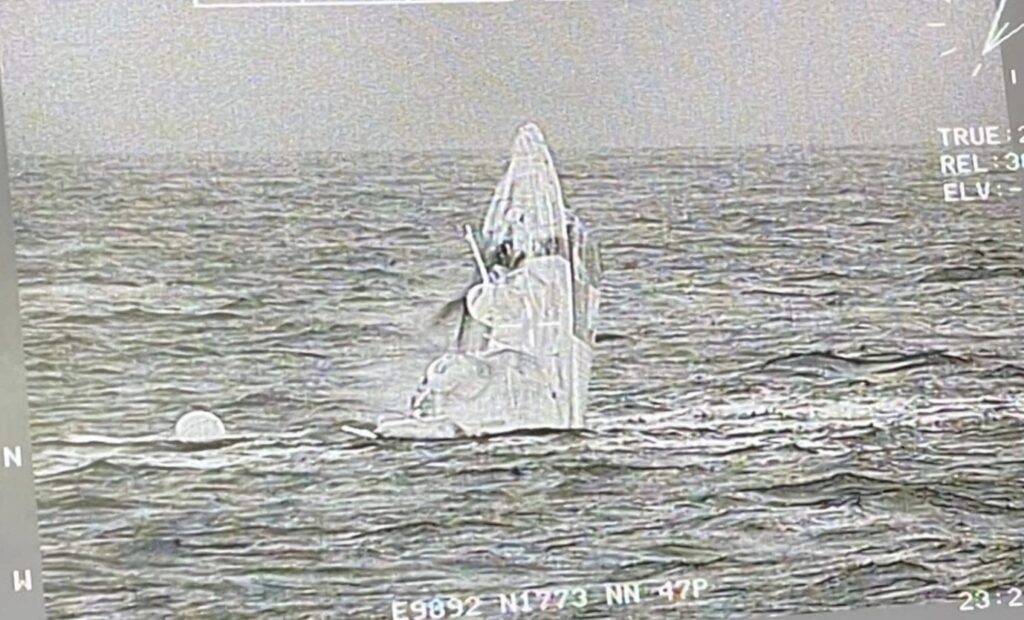 As of Monday morning, media reports confirmed that some 70 seamen of the 106 to 110 crew were reported to have been rescued, with at least five reported to have serious injuries. The remaining 31 to 33 crew members were still missing at time of press.
The Ratanakosin-class corvette was built in 1986 in Washington state, USA and commissioned by the Royal Thai Navy in 1987.
See Thai Rath report for timeline, and Bangkok Post coverage here for more details.
In related news, 2022 will go down as the rainiest year for Prachuap Khiri Khan in at least three years. See story here.