2022 is Prachuap Khiri Khan's rainiest year on record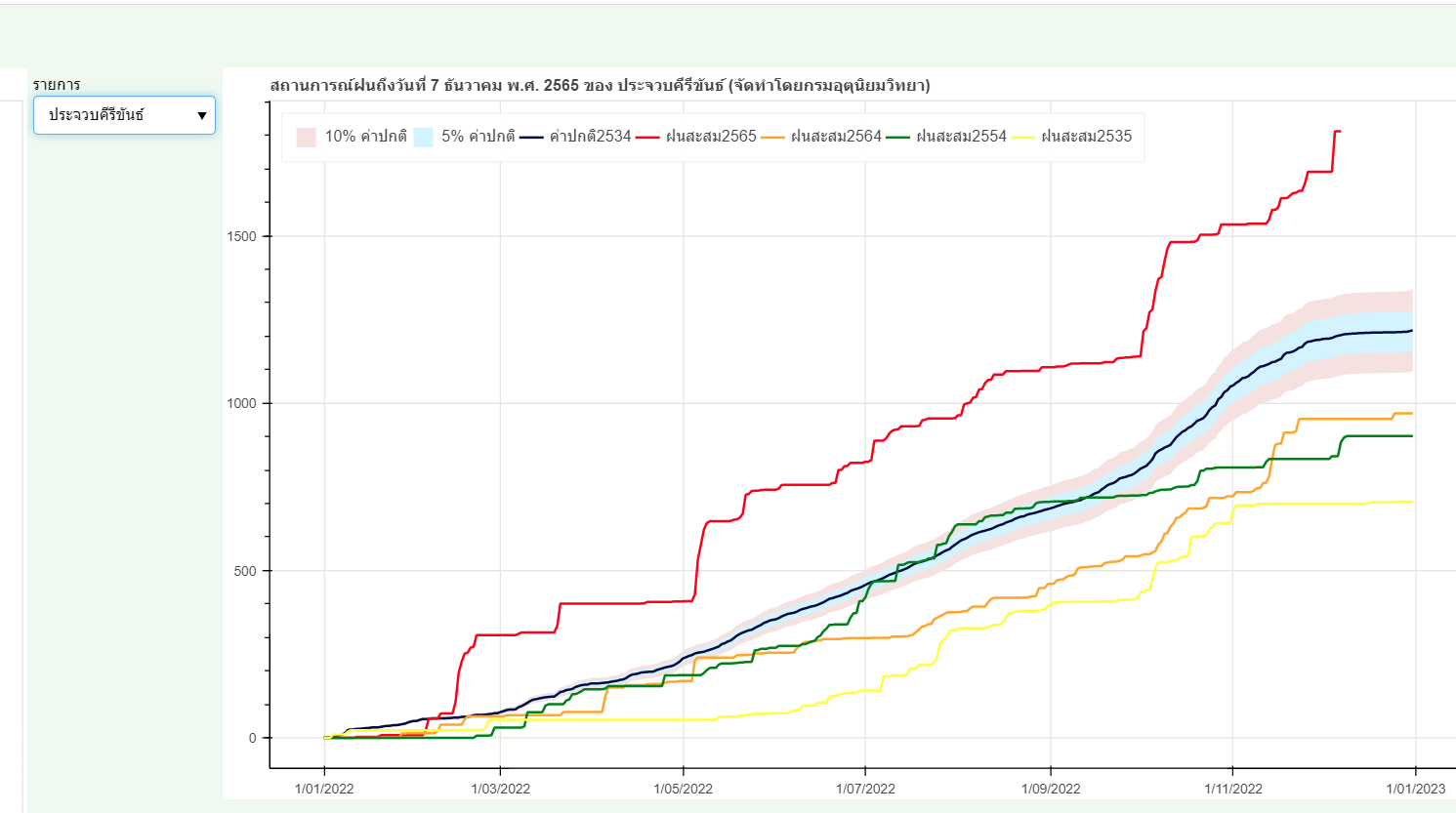 YTD Cumulative rainfall 63 percent higher than three-decade average, set to rise further before December dry season start
PRACHUAP KHIRI KHAN, December 8: 2022 will be Prachuap Khiri Khan province's rainiest year of the last three decades, accumulative rainfall statistics confirm.
As of December 5, year-to-date cumulative rainfall in the province had surpassed 1,812 millimeters, which is already 63% higher than the province's three-decade annual average.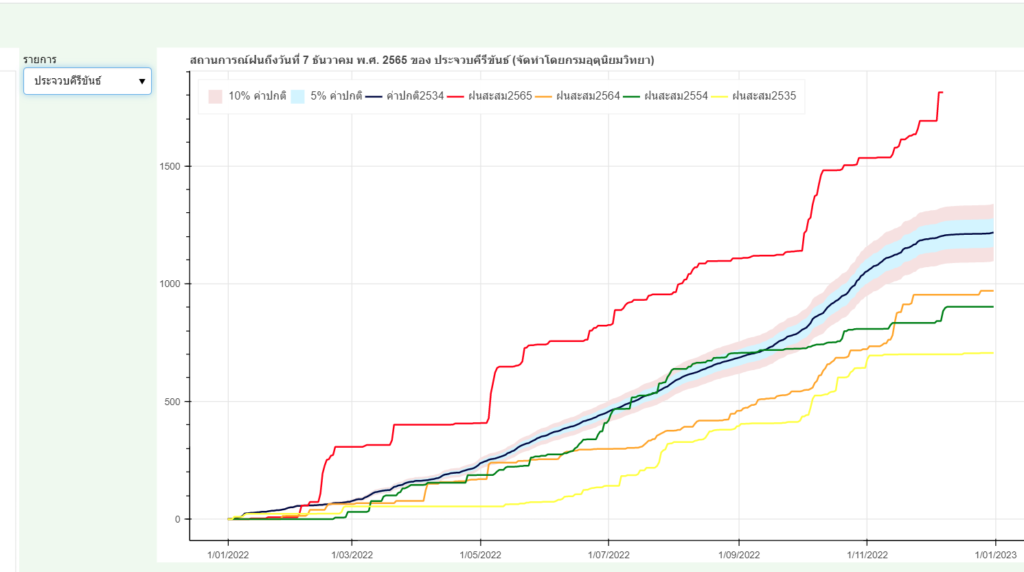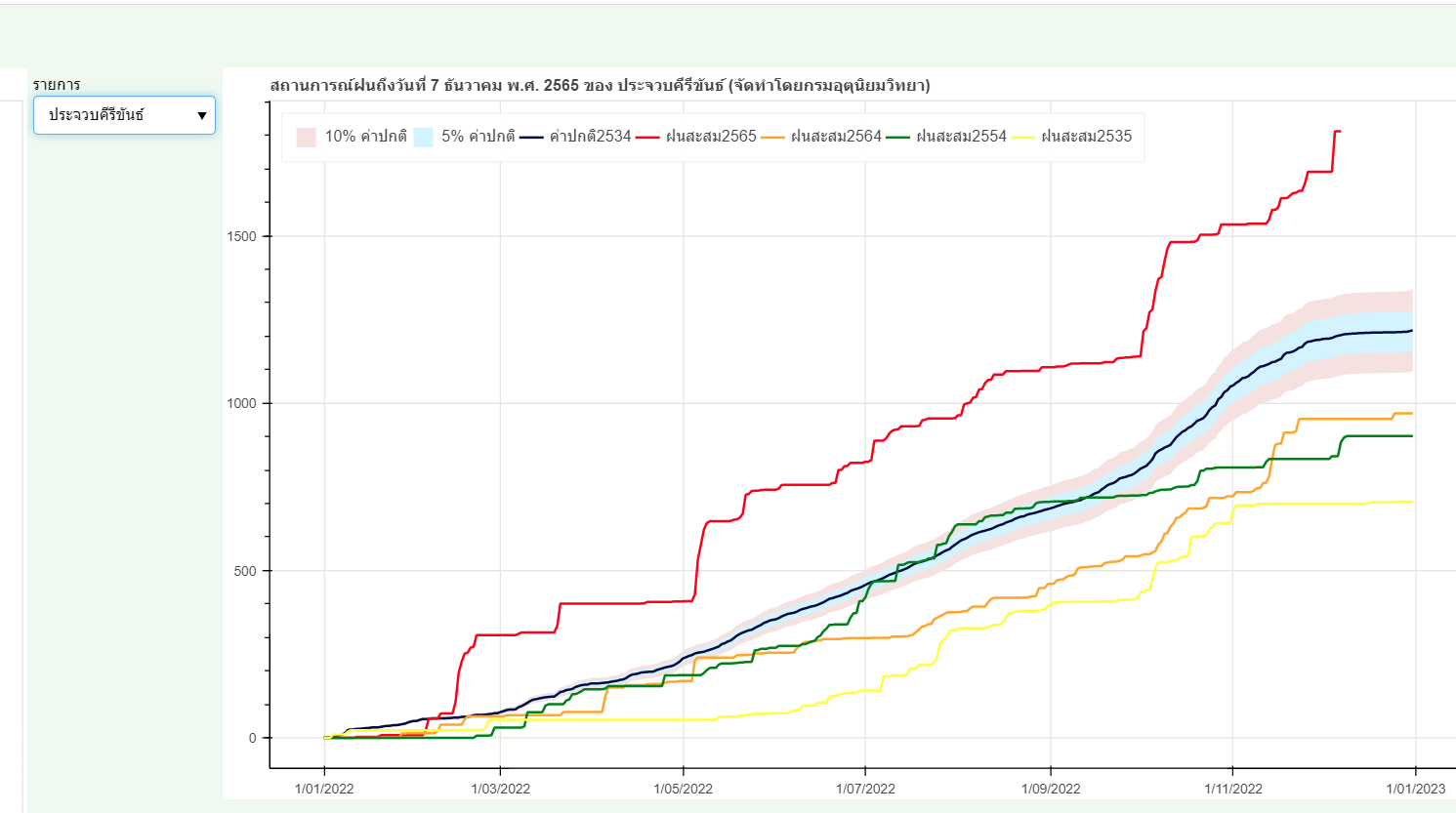 According to official records – logged by the Thai Meteorological Department and Forestry Department here – Prachuap Khiri Khan received average annual rainfall of 1,108 millimeters from 1993 to 2021.
During this 29-year period, 2001 was the rainiest (1,651 mm) and 2010 (723 mm) the least rainiest.
However, a new three-decade record was set during 25 to 27 November 25, when showers brought accumulative total to 1,690mm; before shooting up with more showers the first week of December.
The 2022 full-year record is forecast to rise even further with more showers likely in the final weeks of the year, especially in the southern part of Prachuap Khiri Khan.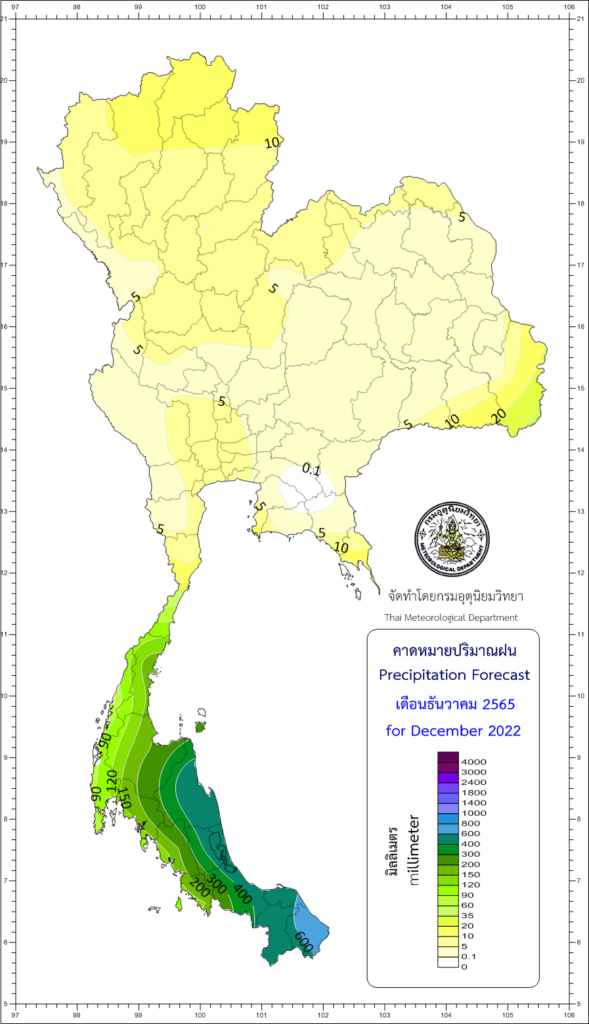 In the southern districts of Bang Saphan and Bang Saphan Noi, the TMD's Climatological Center forecasts in excess of 90mm to fall throughout December.
From mid and northern districts of the province, from upper Muang and Kuiburi to Pranburi to Hua Hin districts, not as much rain is forecast with the dry season expected to commence by year's end.
See previous story for more details about why 2022 was the rainiest year.
The wettest day in Prachuap Khiri Khan since records have been kept was recorded in Hua Hin district on November 2, 1969, when 429.2 mm of rain fell in a 24-hour period.
During that same month and year, Thailand's royal rain seeding program commenced from Hua Hin Airport (then Bor Fai Airport สนามบินบ่อฝ้าย) in the north of Prachuap Khiri Khan.