Below are links to listings of properties for sale, and for lease or rent in Prachuap Khiri Khan province, Thailand, including vacant residential, commercial and industrial land, parcels, houses, apartments, condominiums, shop houses and factories. If you are interested in any of the properties listed, please contact the listing owner/ agent directly via the contact information provided in the listing. Should you find any issues or concerns about any of the listings, please contact us.
Property For Sale Listings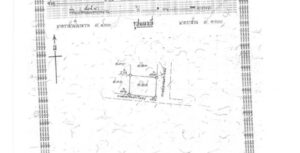 Browse by Map
If you are looking for a rental or lease property, such as house, apartment or condominium in Prachuap Khiri Khan, click here.
All basic listings are free, and will be pre-screened, vetted for approval. Premium listings will be available in the future. Do you have a property in Prachuap Khiri Khan that is For sale, lease or rent. Submit a New Listing.
Disclaimer: Though TriCove.Asia vets and verifies all listings to ensure relevency, transparency and accuracy we make no endorsements or guarantees about the listings.