23 of HTMS Sukhothai crew still missing, 76 rescued, six deceased
BANG SAPHAN, December 23: Hope for finding more survivors from the HTMS Sukhothai, which sank in rough seas off the coast of Prachuap Khiri Khan earlier this week, dwindles with each passing day.
As of Friday morning, 23 of the 105 servicemen aboard the fated vessel that capsized in rough seas late on Sunday, remain lost at sea. 
The other 82 crewmen had been accounted for, including 76 confirmed survivors and six deceased. Most of the servicemen were seamen, petty officers and chief petty officers.
See original TriCove Asia report here.
Several other noteworthy details have surfaced in media reports.
This follow-up Thai report names the deceased and missing and this and this report features a clip showing the rescue of a survivor.
On Wednesday, Royal Thai navy led search and rescue operations began utilizing remote-controlled underwater survey units to examine the wreck site 40 meters below the ocean surface.
On Wednesday, an empty life raft from the vessel was discovered by a fisherwoman near Lamae district, off the coast of Chumphon, and a second empty raft was subsequently discovered near Lang Suan district in the same province.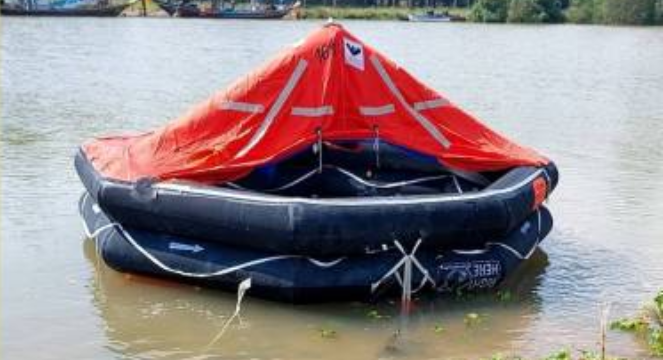 Challenging rumors that the fated ship had been denied permission to dock in Prachuap Khiri Khan prior to its sinking on Sunday, Prachuap Port Harbor Master Mr.Thanawut Thanachai shared communications between the port and the ship, confirming that no such denial had taken place. See Thai report here and here.
Various reports, including this, this and this one, suggest that there were not enough life jackets for the entire crew; at the time of the fated vessel's sinking there were reportedly 30 extra crewmen aboard set to partake in a naval ceremony to commemorate the birthday of the late Admiral Prince Abhakara Kiartivongse (Prince Chumphon), who is revered as the "Father of the Thai Navy".
Ironically, Prince Chumphon, who was born on December 19, 1880 and passed away on May 19, 2023, is revered by most Thai fishermen in the Gulf of Thailand, who often make offerings to seek protection from the late icon before going out to sea.