PRACHUAP KHIRI KHAN: September 28: A total of 139 disaster refuge centers have been established across the province in anticipation for rain-induced flooding from the tropical depression Noru. 
As the typhoon-turned-depression ravaged through north-central Viet Nam, southern Laos and northeastern Thailand earlier this week, Thailand Interior Minister General Anupong Paochinda summonsed all of the kingdom's provincial governors, including Prachuap Khiri Khan Governor Sathien Charoenruen.   
Addressing them through teleconference, the general ordered governors to ensure their respective provincial disaster prevention and mitigation offices were on constant alert, establish disaster response operation centers, and see through adequate preparations to mitigate heavy rains, flooding, landslides and the displacement of communities.
Following that meeting, Prachuap Governor Sathien convened local government officials to coordinate, assess and report on disaster response readiness, confirming plans were in place for evacuation and disaster refuge.
Chief of the Prachuap Khiri Khan Disaster Prevention and Mitigation Office, Mr. Decha Rueang-on reported that throughout the province's eight districts, 472 diaster prone communities or villages had been identified, for which 139 refuge centers were established across every sub district (tambon) in the province. See Thai news here.
An update on the province's water resources was also provided as follows: contained in nine main water sources, there is a total of 280 million cubic meters, or about 56% of total capacity; in the province's largest reserve at Pranburi Reservoir, there was about 220 million cubic meters, which was also about 56% of its total capacity.
Though the trajectory of the tropical depression is not anticipated to pass through Prachuap Khiri Khan directly, the storm would bring incessant rain throughout Thailand, including in Prachuap Khiri Khan from September 28 – 30. See official notice in Thai here.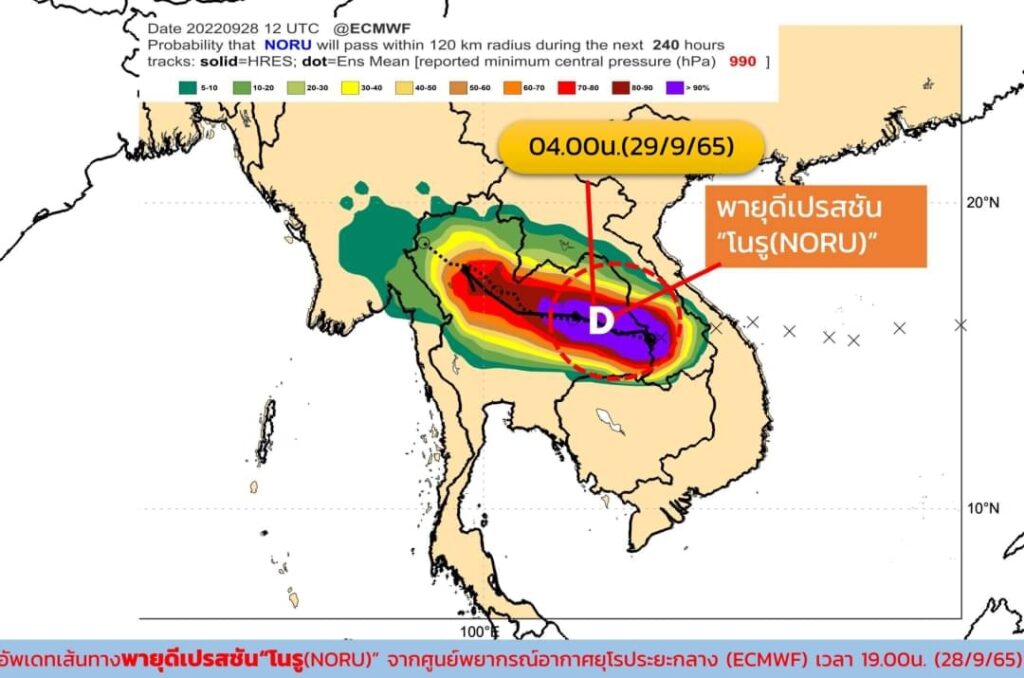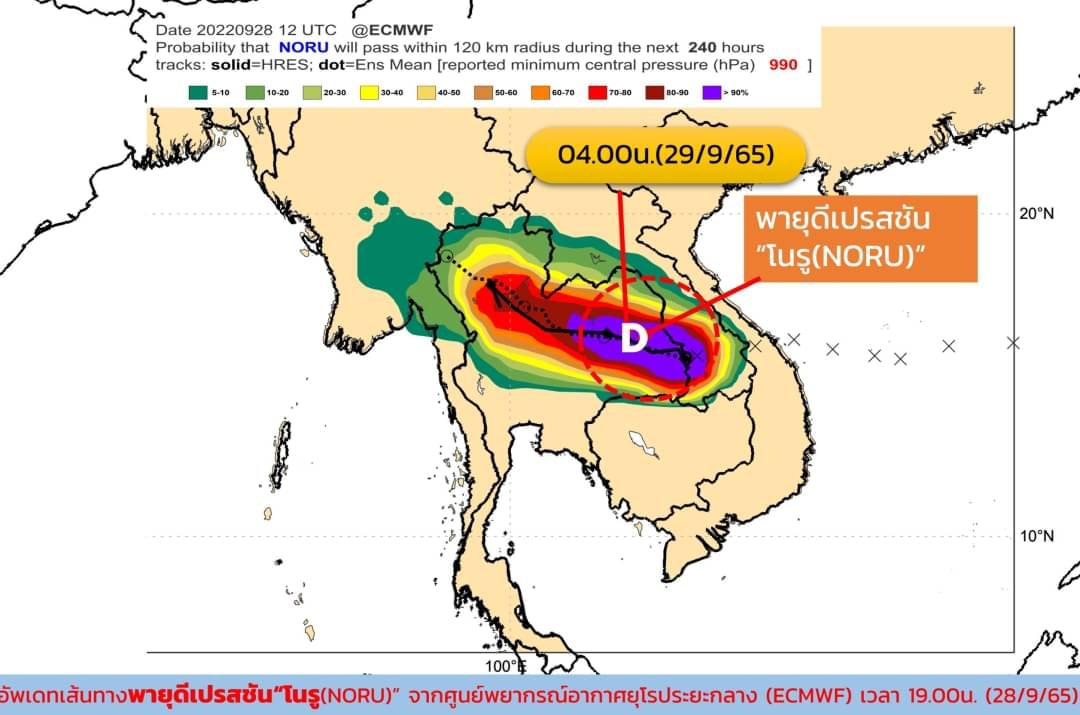 TriCove.Asia notes that October has been Prachuap Khiri Khan's wettest month in recent decades.