Prachuap FC split points with Port FC after late equalizer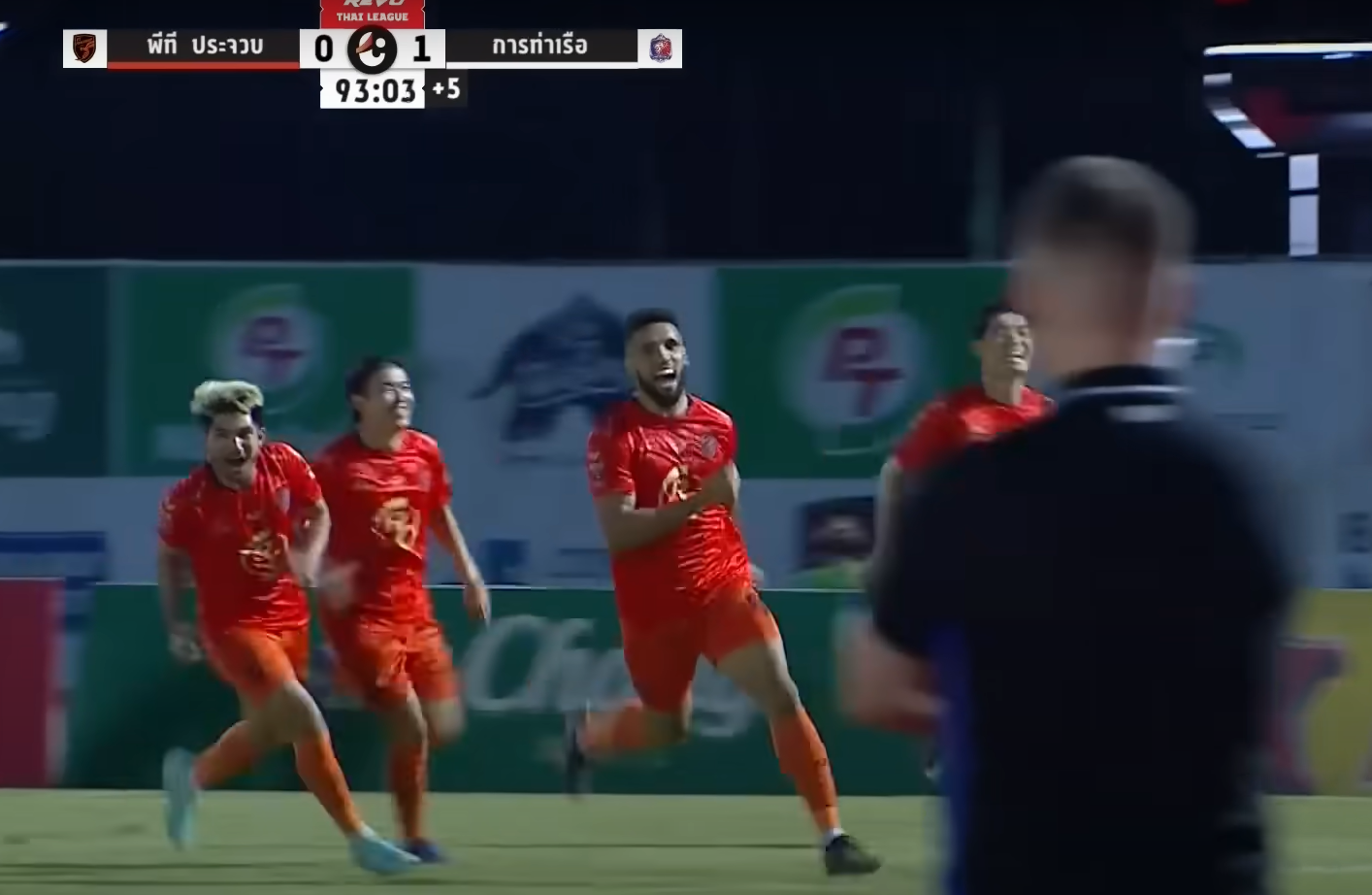 THAI LEAGUE 1: Prachuap Khiri Khan: A 93rd-minute goal by PT Prachuap FC's Brazilian forward Samuel Rosa prevented Port FC from return home with three points.
Played on Saturday night (January 28) at Sam Ao Stadium, the match was both sides' 17th of 30 scheduled matches for the Hilux Revo Thai League 2022-2023 season.
Breaking the first-half scoreless deadlock only minutes after the break was the visitors when their Thai defender Suphanan Bureerat headed in a pass into the box from Kevin Deeromram.
Despite many chances by the home team to equalize, the scoreboard wasn't to change until halfway through five minutes of injury time granted.
The beautiful header bounced on the pitch and into the net, set up from a perfectly-weighted corner kick from Thai midfielder Chutipol Thongthae (on loan from Buriram), who sent the ball over the crowded box where it found the head of its Brazilian target in flight.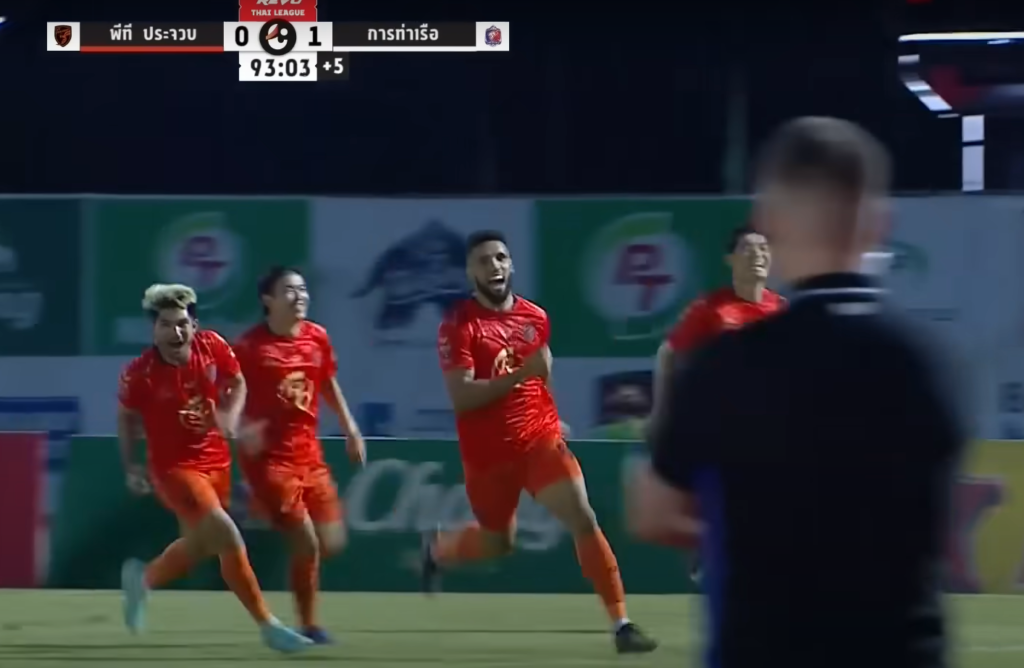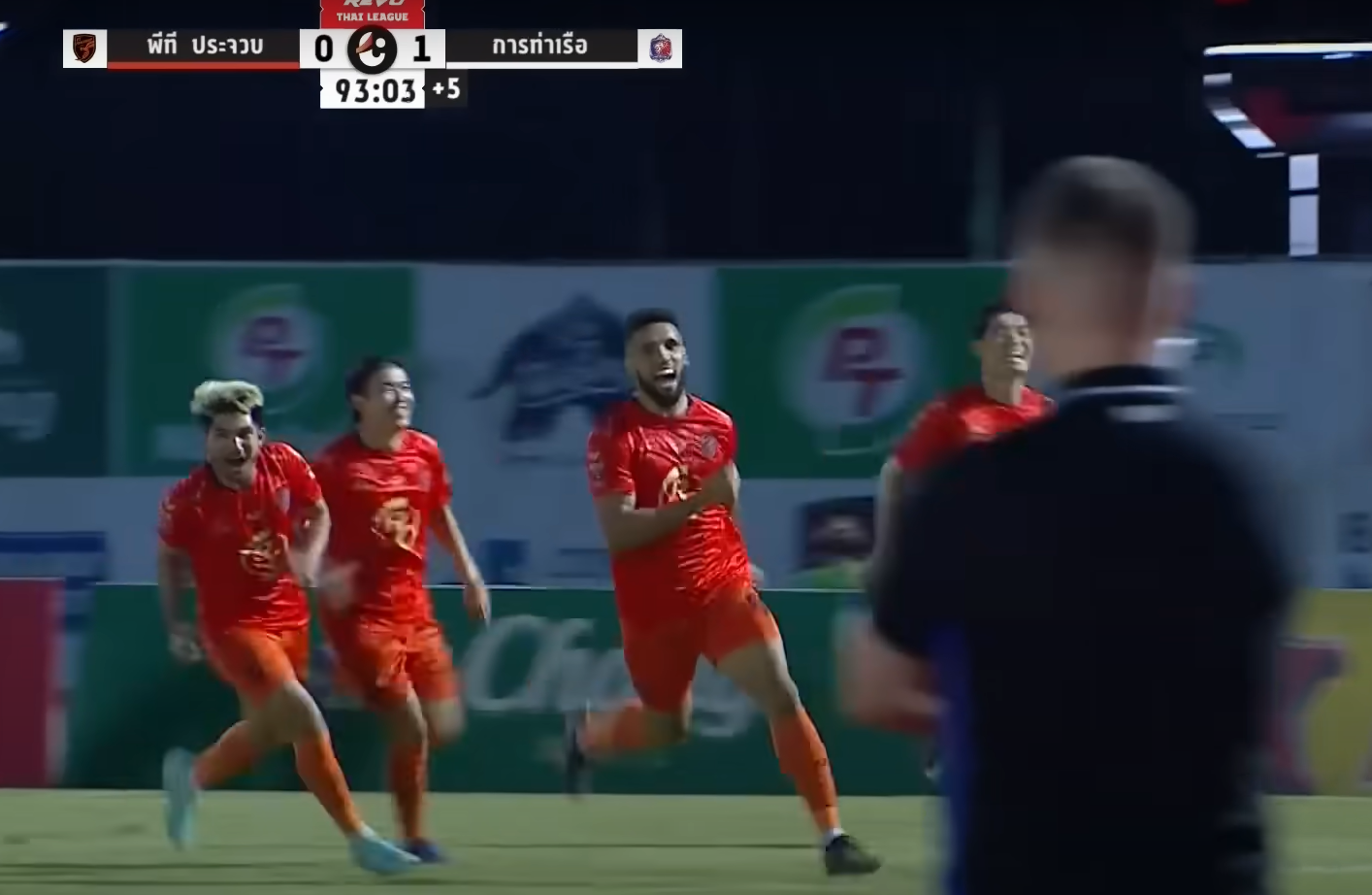 Port FC are now in 6th place with 26 points while PT Prachuap sit in 12th place with 17 points. The Killer Wasps next travel to the North of the Kingdom to take on 5th placed Chiang Rai United at 6pm on February 4.
The last time the two sides played was in Prahuap Khiri Khan on September 3, when Prahuap won 2-1.
Prachuap FC's next home match is on February 11, against current 3rd place powerhouse, Chonburi, who Prahuap lost to on September 10 in an away match (0-1).
In related news, PT Prachuap FC on January 25 advanced from the Toyota Thai League Cup Round of 16 after beating Ayuthaya United, played in Ayutthaya. Stand by for more updates