Winning design of Prachuap's tourism mascot is a pineapple-loving langur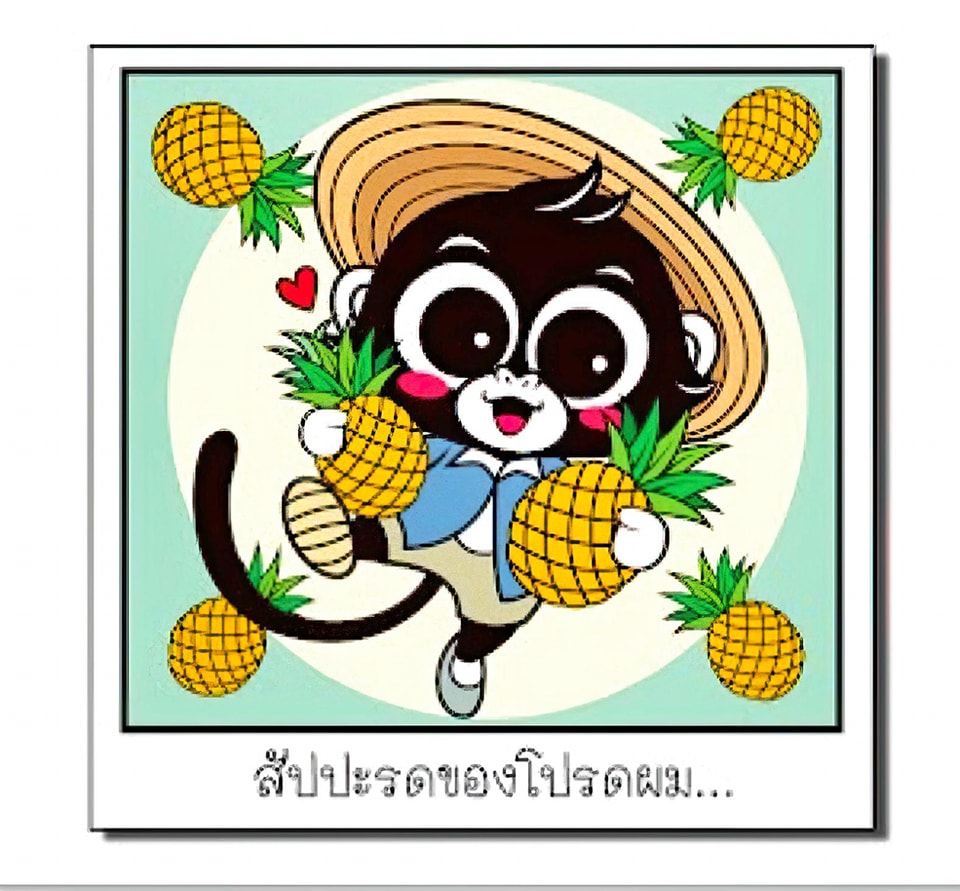 MUEANG DISTRICT: September 15: A winning design for the new Prachuap Khiri Khan mascot to promote tourism – the dusky leaf monkey or spectacled langur – has been announced. The mascot's name is "Nong En Doo" which roughly translates to "kind", "loving" or ""merciful".
According to an announcement by Prachuap Khiri Khan Public Relations Department, the design was decided by a committee, with input from the general public also considered in comparing 54 designs submitted.
The winning designer was awarded THB 30,000; first runner-up got THB 20,000; and two second runners-up received THB 5,000.
In March, Prachuap Khiri Khan Governor Sathien Charoenyaen announced a mascot design competition, after revealing that the monkey, also called the 'southern spectacled langur, would be the province's new mascot for promoting tourism.
See story by Royal Coast Review here and Hua Hin Today here.
The winning design shows a cartoon drawing of Nong En Doo wearing a blue shirt, straw hat and holding pineapples. A caption reads "Pineapples are my favorite." While dusky leaf monkeys are found in limited numbers (for example at Ao Mano Beach) in P
The dusky leaf monkey (Scientific name: Trachypithecus obscurus; in Thai, Kaang Wan Dtai ค่างแว่นถิ่นใต้, which literally means the southern glasses [wearing] langur) was chosen to be the province's tourism mascot because of its cuteness, good mannerisms and friendliness with tourists.