Sustained Covid measures urged for food delivery service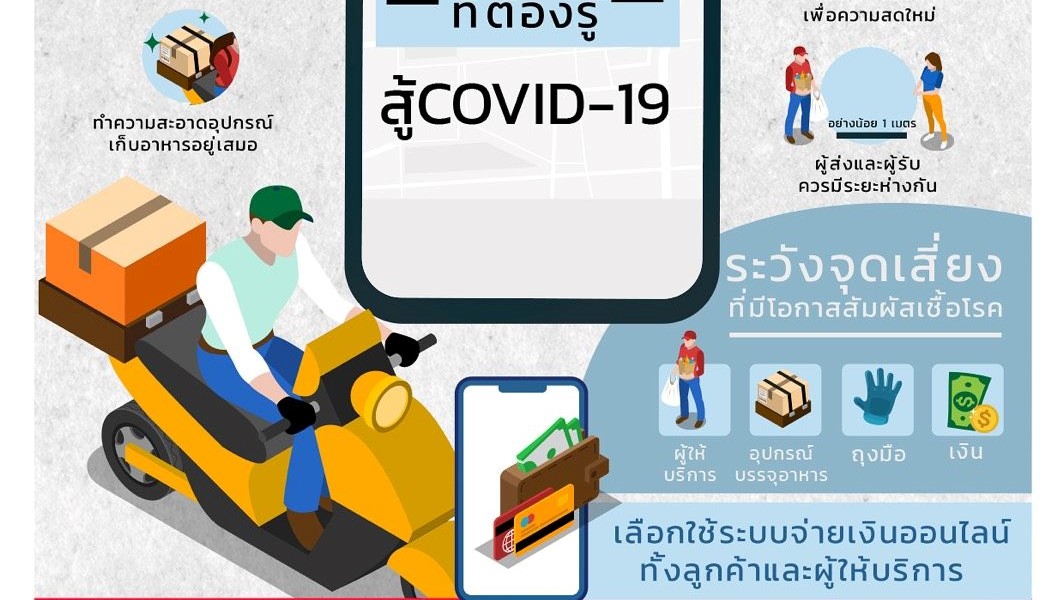 PRACHUAP KHIRI KHAN: September 14: Don't expect to have any googly-eyed, intimate moments with your beloved Thai food delivery person any time soon. 
The Prachuap Khiri Khan Public Relations Department (PRD) on its Facebook page asked for sustained cooperation in adhering to the Public Health Department's strict sanitation measures concerning food businesses, and specifically food delivery service.
In addition to complying with the usual Thai "new normal" of wearing masks at all times, 'social distancing', washing hands with alcohol and checking body temperature habitually, food delivery persons are asked to continue to:
Ensure proper bodily sanitation 
Ensure delivery vehicles are equipped with thermo- and air-tight container boxes that be sanitized regularly and only open when retrieving food. 
Ensure that food is packed in an orderly manner, keeping liquids and fresh foods separate, but never opening the food containers once packed by the food preparer
Wear gloves when handling food, and only deliver food to a common delivery point, maintaining at least one meter distance from the customer at all times. 
Infographics by the Public Health Department and shared by Prachuap Khiri Khan PRD also urge buyers of food delivery products to
Avoid ordering raw meats or other foods that could spoil easily
Check the food before eating, and warm if necessary.
Avoid handling cash, and use electronic payment options when possible
Maintain at least one meter distance from the food delivery person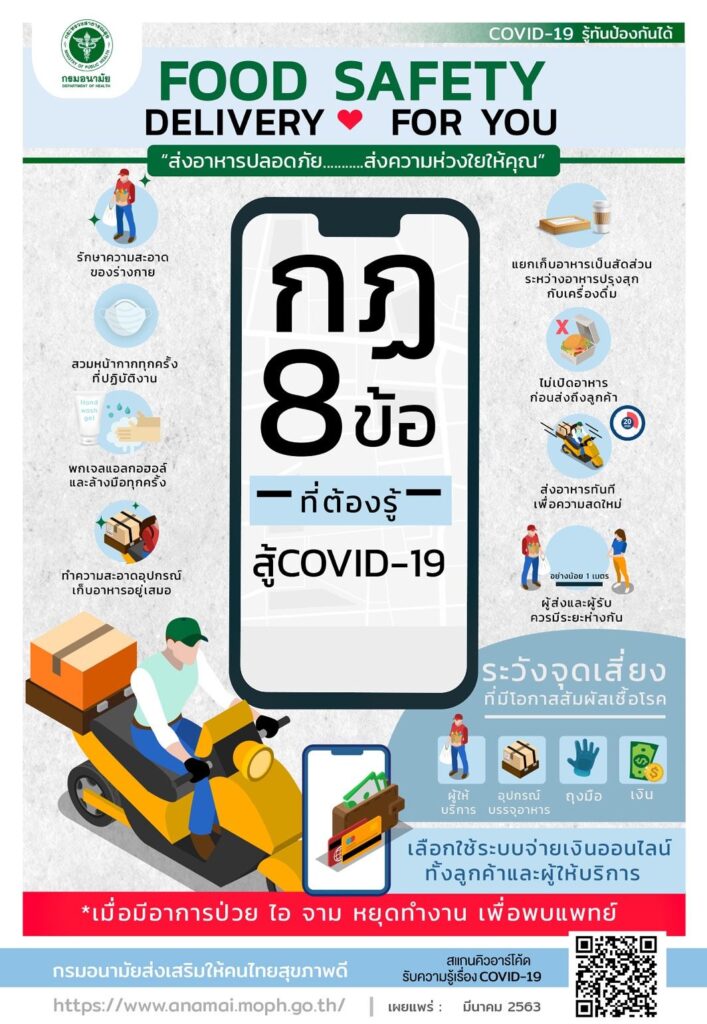 In related news, Thailand is expected to downgrade the official status of Covid-19 from October 1. Read more here.