Thai, Myanmar nationals, vehicles permitted to cross border for delivery of goods and tourism
PRACHUAP KHIRI KHAN: October 1, 2022: The Dan Singkhon Thailand-Myanmar border checkpoint is now open to nationals of the two countries for the purposes of goods distribution and tourism. 
Prachuap Khiri Khan Governor Sathien Charoenruen presided over a ribbon-cutting ceremony to mark the official reopening of the newly-refurbished Dan Singkhon Customs, Immigration and Quarintine (CIQ) faciilities.
Located at the border between Thailand and Myanmar in Prachuap Khiri Khan's Khlong Wan sub district, the facilities facilitate cross border movements of people and goods, with economic activity concentrated at a market retailing everything from dried food to gems and furniture.  
The reopening of the border follows refurbishments overseen by the Department of Public Works and Town & Country Planning. These extended to border checkpoint building, public services building customs inspection building, the road that crosses the border and other roads within and around the compounds, as well as landscaping.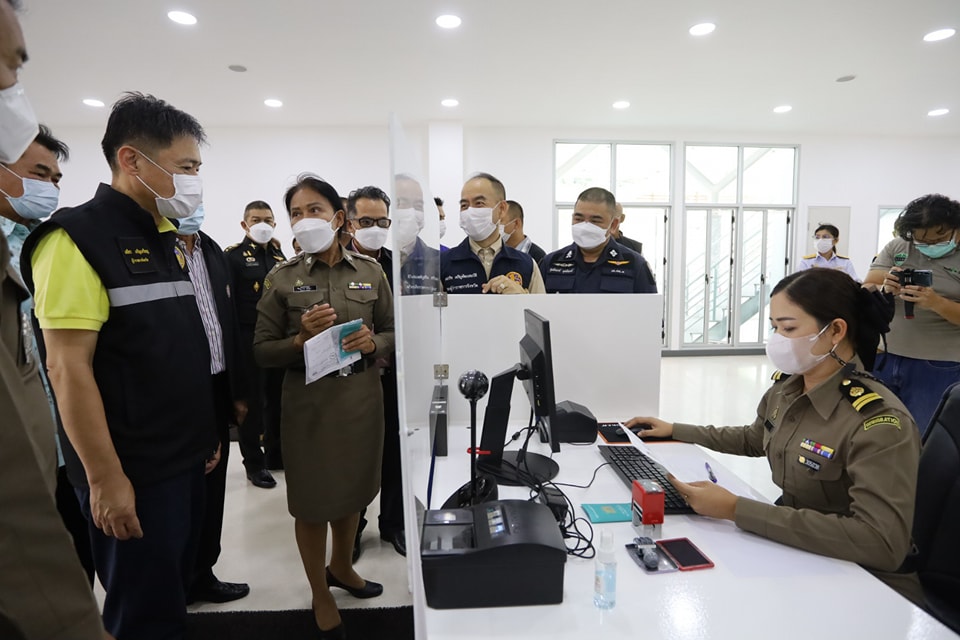 In September, the Interior Ministry ordered concerned departments prepare to re-open the Special Relief Point at Dan Singkhon, prompting coordination amongst Customs, Immigration, Disease Control, Plant and Animal Quarantine and Fisheries to be ready by October 1. 
Prior to this, only the transfer of goods was permitted, whereas the movement of people and vehicle traffic was contingent on discussions between Thai authorities and their Myanmar counterparts.
The border was shut to human and vehicle crossings in August 2021, with officials citing the need for Covid containment.
Prachuap Khiri Khan Public Relations reported that at a meeting of concerned stakeholders on September 27, the following conditions for re-opening were confirmed:
Conditions for Crossing
Only Thai and Myanmar national will be allowed to travel across the special relief point; Thais are permitted to travel Myeik in the Tanintharyi Region (formerly Mergui) for a maximum stay of 14 days and 13 nights; Myanmar nationals are permitted to travel within the Prachuap Khiri Khan Mueang district for visits not exceeding four days and three nights. A permanent or temporary border crossing pass is required for nationals of both countries, who must also strictly comply with the latest disease control measures
Re. vehicular traffic, vehicles from both countries with four or more wheels transporting goods for sale are permitted to cross the border for the purpose of distributing goods in designated distribution zones. In Thailand, this refers to Dan Singkhon market, and in Myanmar, this refers to the town of Mawdaung, which is located several kilometers from the border. Operators of other types of vehicles (motorcycles, three wheelers) must inform border officials of their intention to receive permission.
A permit will be required for the transport of all goods across the border, which must be obtained at least one day in advance, and shown to customs and border inspection officials, who may inspect the goods to ensure compliance with cross-border trade laws and regulations.
The border is open for cross-border traffic and transport of goods, Monday through Saturday, 6.30am to 6.30pm, closed on Sundays.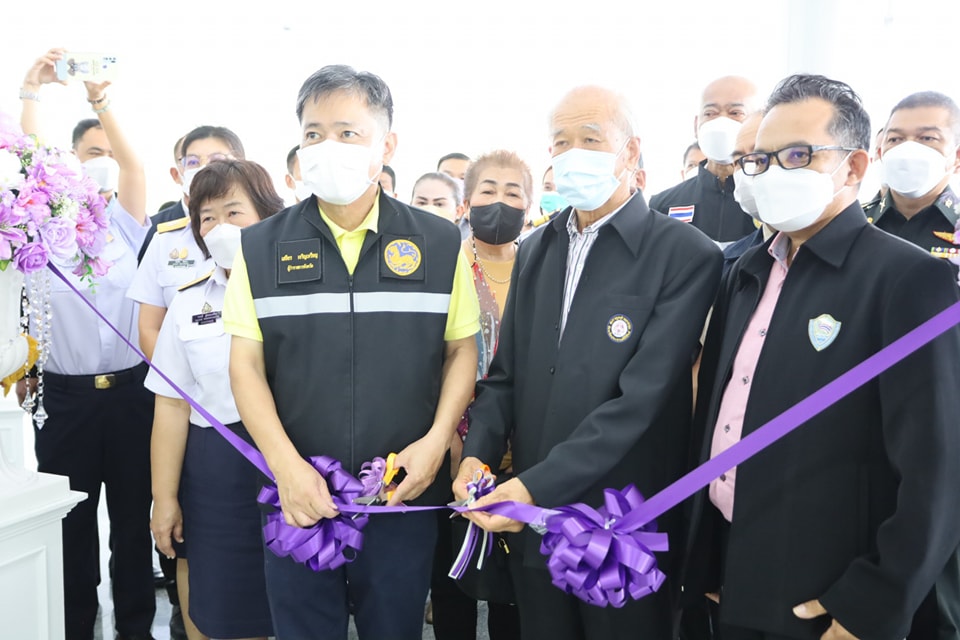 Economy Stimulation
In his speech during the reopening ceremony, Governor Sathien said "Prachuap Khiri Khan province aims to develop into a valuable international tourism destination [for] Good Agricultural Practices.
"Dan Singkohn is an economic corridor of the future [to harness]  a hospitable society under the [late HM the King's] sufficiency economy philosophy
"We have set a goal to raise the potential of Dan Singkhon to enhance trade, investment, tourism to connect with various countries in the region
"From commercial data we can see that Dan Singkohn has great potential to stimulate the economy and create good incomes for the operators and residents in the area," the governor concluded.