Floods prompt passengers to abandon train in Prachuap Khiri Khan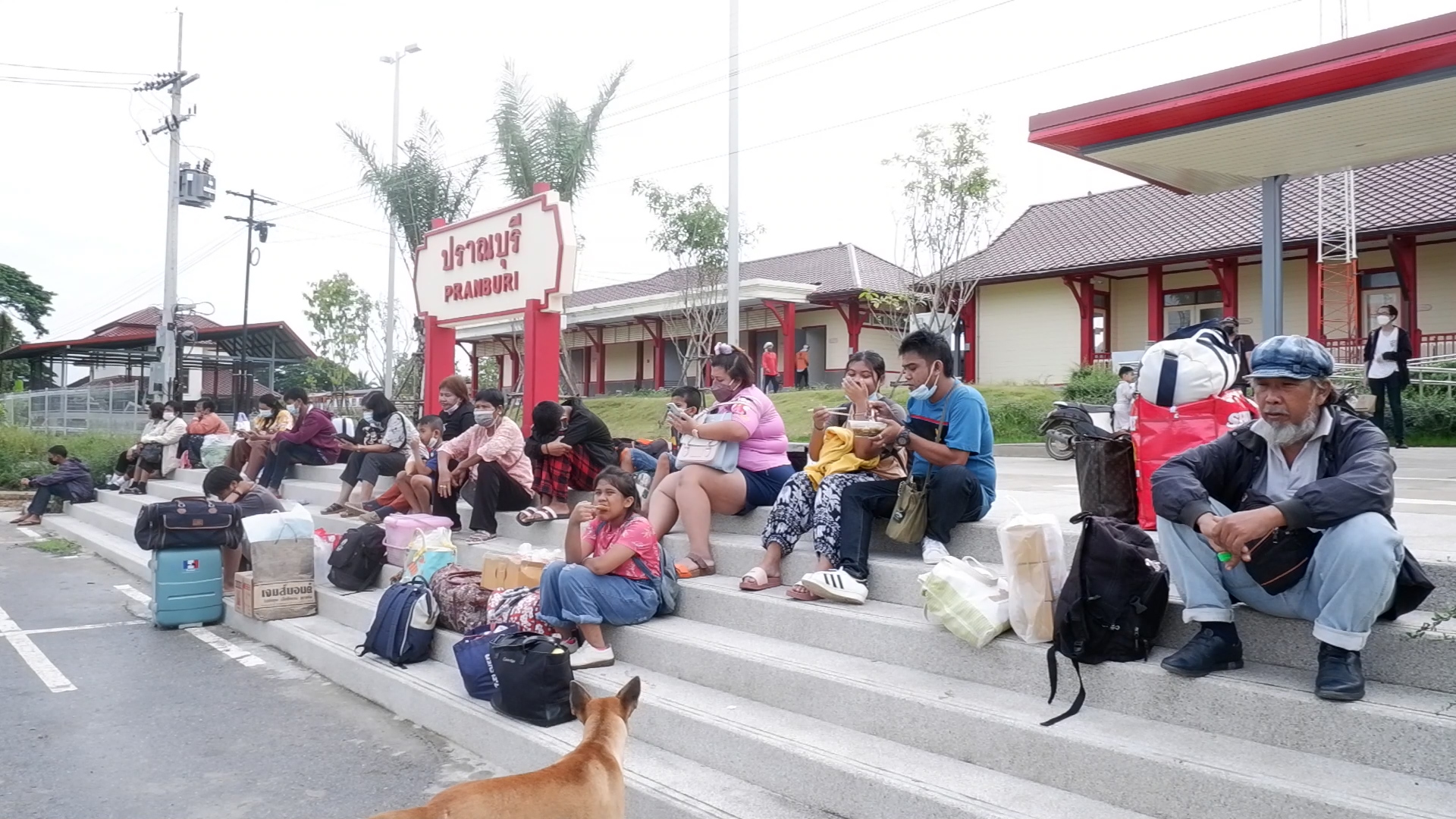 PRANBURI: More than 250 passengers had to prematurely deboard the train they were traveling on in the north of Prachuap Khiri Khan province after flood-inundated tracks were deemed impassible.
Most of the Bangkok-bound passengers boarded train number 86 in Nakhon Sri Thammarat in the south of Thailand. With an afternoon departure, the 800-km plus trip typically takes between 17 to 20 hours, arriving in Bangkok in the morning.
From Nakhon Sri Thammarat the train had traveled about 580 kilometers, passing through Prachuap Khiri Khan province, when news circulated of weather advisories and flooded tracks ahead.   
Excess rains and run-off in the previous days and weeks had caused segments of the railway tracks in Phetchaburi province, just north of Prachuap Khiri Khan province to be inundated.
At segments north and south of Cha-ahm train station in Phetchaburi – about 150 kilometers from both Bangkok and Prachuap Khiri Khan – flood waters rose 20 centimeters high.
Furthermore, various segments west of Bangkok – between the Tha Chin and Chao Phraya River basins have been flooded this week with waters exceeding 50 centimeters.
Abandon ship train!
This situation prompted the State Railway of Thailand (SRT) to halt service.
About an hour after the northbound train had passed through Prachuap Khiri Khan train station, all passengers on the aforementioned train were told to promptly deboard at Pranburi station.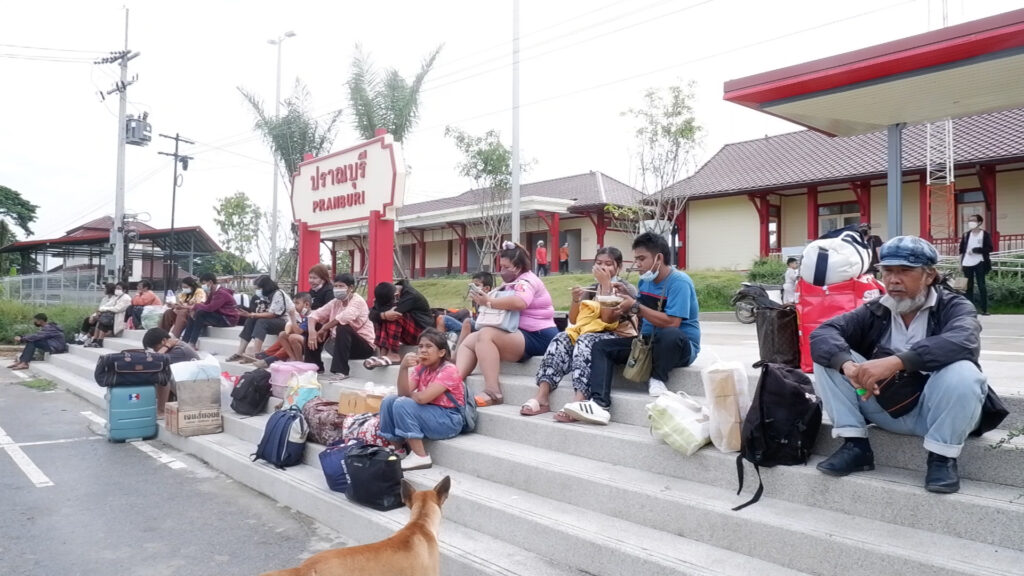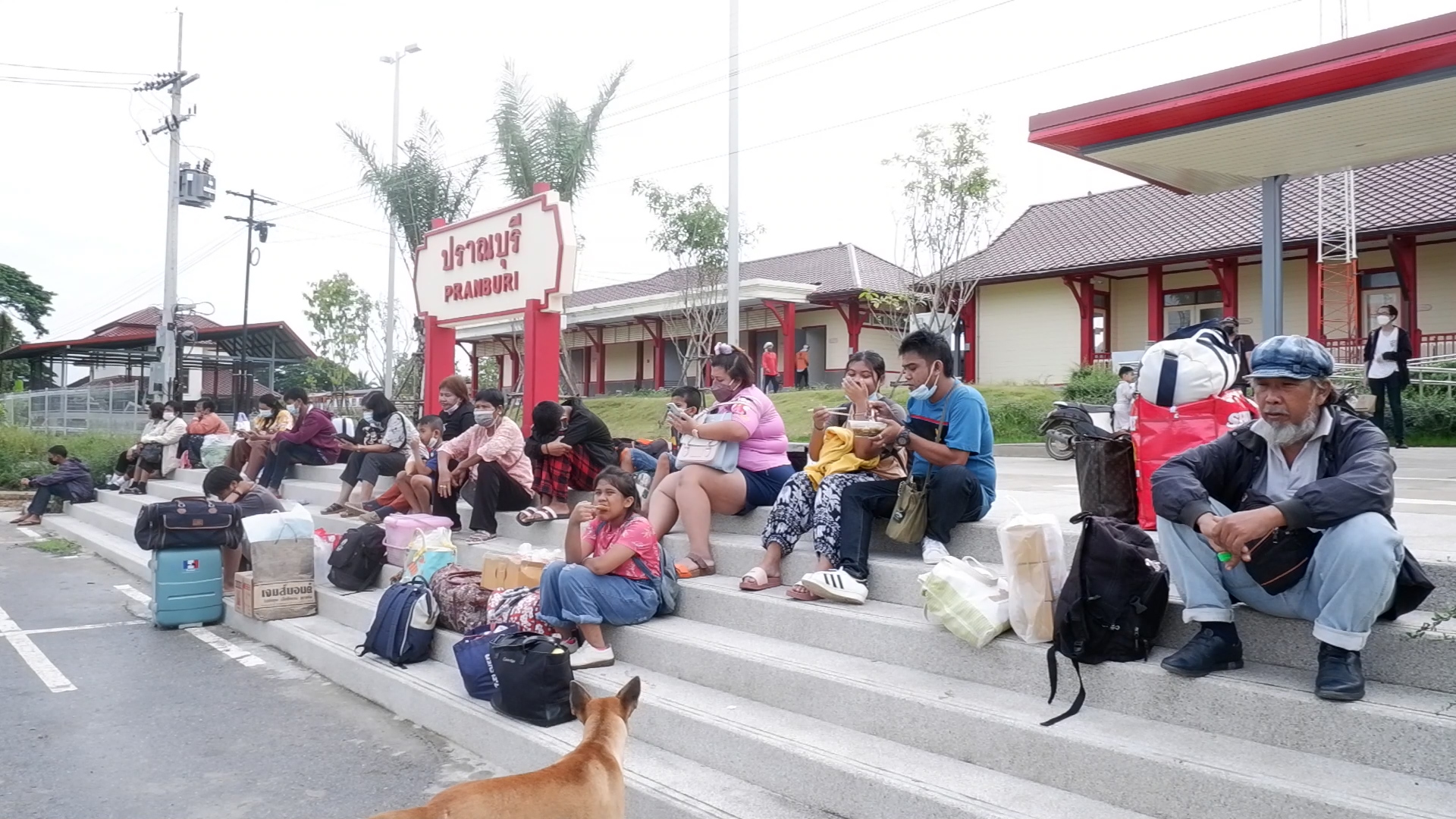 Stranded passengers were eventually transferred onto seven double-decker interprovincial buses that SRT coordinated to usher them the remaining 250 kilometers to Bangkok.
According to various news reports (see here, here, here and here) several other trains were halted mid-journey and/or canceled on October 12.
Among them were trains number 158, 44 and 32, which were halted at Hua Hin and Thap Sakae stations in Prachuap Khiri Khan province.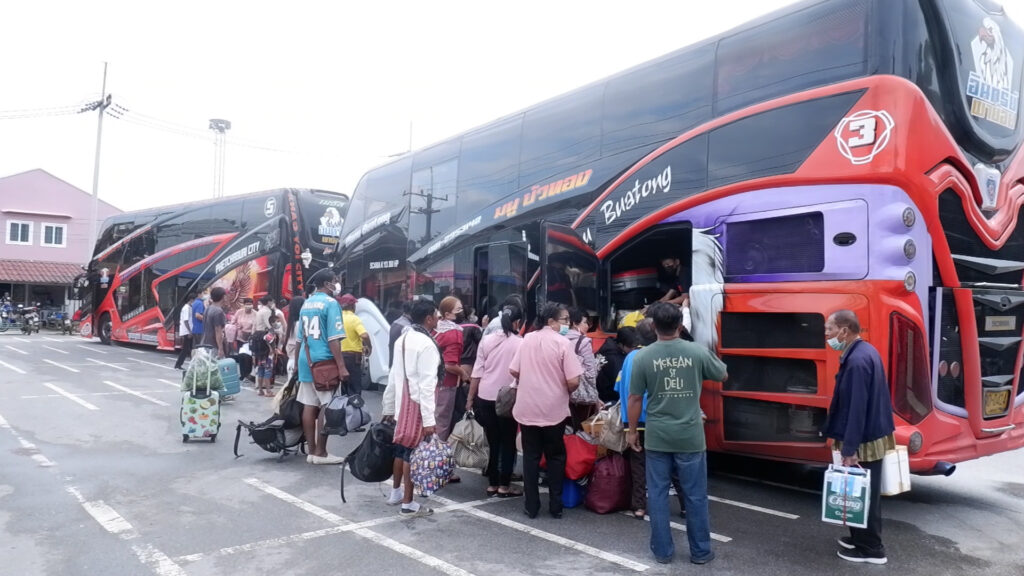 The situation has reportedly since improved. At time of press, it was possible to book train tickets between Bangkok and Prachuap Khiri Khan via SRT's booking web site.
More rain is expected in Prachuap Khiri Khan in the coming weeks; October is the province's rainiest month and 2022 is on track to be its rainiest year.